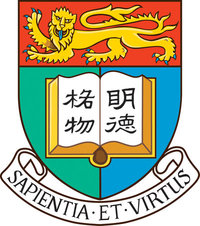 Seminar:- Gamma-ray Emission from Accreting/Transitional Millisecond Pulsars, Redbacks, and Black Widows   
The discovery of millisecond pulsars switching between states powered either by the rotation of their magnetic field or by the accretion of matter has recently proved the tight link shared by millisecond radio pulsars and neutron stars in low-mass X-ray binaries. One of the most amazing aspects of such switching is that transitional millisecond pulsars.   
In this talk, the speaker will introduce observational results regarding the gamma-ray emission from accreting/transitional pulsars, redbacks, and black widows. On the one side, he will present the results of a search for state transitions from all 12 Red backs and all 18 confirmed Black widows known.   
On the other hand, the speaker will also report on the detection of a possible gamma-ray counterpart of the accreting millisecond pulsar SAX J1808.4-3658 using 7 yrs of data from Fermi-LAT.   
時間:2016.10.31(一) 16:00
地點:香港大學 莊月明物理樓 522室
講者:Dr. Jian LI (Institute of Space Sciences (IEEC-CSIC)) 
語言:英語
免費會議,歡迎參加
【訊息由張詠倫提供】
此活動由香港大學物理學系主辦。